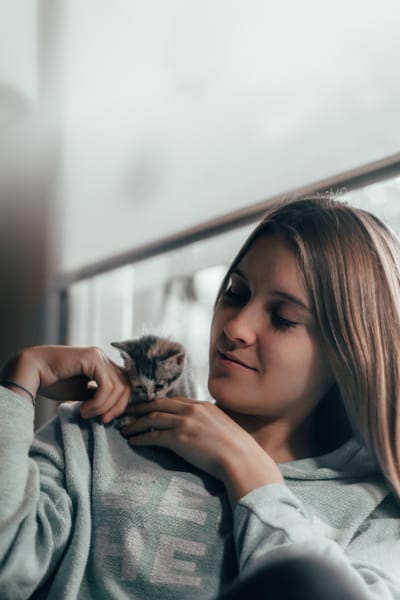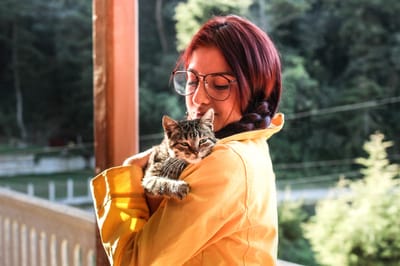 IS IT THE RIGHT TIME TO ADOPT?

Adopting a pet is a big commitment and one that should not be entered into lightly. Cats can live 15 years... some longer. Please make sure you are ready to make the committment for the pet's entire lifetime and make sure it is the right time in your life for a pet. Ask yourself some of the following questions.

HAVE YOU DONE YOUR HOMEWORK?

Do you know what type of pet would best suit your lifestyle? Have you read about things like about housebreaking, training, litterboxes, behavioral problems? Are you aware of the daily care of this type of pet? Can you see yourself owning a cat for the next 12-15 years? Most cats live 12-15 years... are you prepared to make this kind of commitment?

CAN YOU AFFORD A NEW PET?

The cost of a pet goes way behind the adoption fee. There are veterinarian bills, food, litter, grooming, etc. Typical vet bills will run several hundred dollars a year for exams, vacinnations and flea control. If you go on vacation and can't take your pet with you, you will need to consider the cost of boarding or pet sitting generally around $20-30/day. Additionally if your new pet gets sick suddenly or needs some emergency care it could cost hundreds or even thousands of dollars.

ANY MAJOR CHANGES IN YOUR LIFE?

Are you in the midst of moving, getting married, going through a divorce, going off to college, getting ready to have a baby, changing jobs? If so, then it probably is not a good time to adopt. Wait until your life is more settled and you have the time to devote to a new family member.

CAN YOU LIVE WITH SOME DAMAGE AT HOME?

Can you live with a little damage to furniture and floors until your new pet becomes accustomed to your home? Will you take accidents, even flea infestations, in stride? Even litterbox trained pets can have accidents. Be prepared to cleanup a little vomit, pee or poo... its part of owning a pet.

DO YOU TRAVEL FREQUENTLY?

What will you do with your pet when you travel? Boarding and pet sitting can be very expensive. If you travel extensively, how happy will your pet(s) be alone?

DO YOU HAVE YOUNG CHILDREN?

If your children are under the age of 6, experts recommend that you wait a few years to adopt. Kittens and cats have extra-sharp teeth and claws and strike back when teased. Smaller cats and kittens may be too delicate for an exuberant toddler; adult cats can hiss, scratch or bite.

DO YOU HAVE THE TIME TO DEVOTE TO A NEW PET?

Do you work long hours? Will you have the time and patience to train the dog or spend with a cat? Do you have quality time to spend with a new pet?

DO YOU ALREADY HAVE PETS?

If you already have animals, have you checked to ensure that adding another animal will not violate your city limits or be in violation of any regulations of where you live? Are you sure your current pets will tolerate a new pet in the home? Have you considered the well-being of your current pets as your first priority?

DO YOU RENT OR LEASE YOUR HOME?

Have you checked with your landlord to see if they allow cats? Does your rental or lease agreement specify that cats are allowed? Do you have to make a pet deposit? Have you anticipated what you might do if you have to move? Are you willing to pay more for a place to rent to ensure that you can take your cat with you?

DOES EVERYONE IN YOUR HOME WANT A NEW PET?

A cat or needs to be a family member and everyone needs to welcome him/her into your home. Be sure everyone agrees not only on getting a cat but on which cat to make part of the family. Let everyone in the family meet your new potential new kitten or cat.